Don't you just love summer?  Trips to the beach, spontaneous picnics in the park, sundowners on the patio as you watch the kids play in the garden till late at night.  Well, here we are at last – it's July and summer is here!!  Or is it?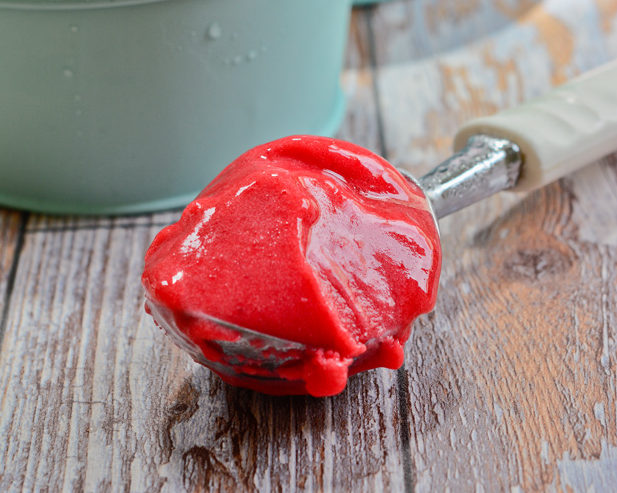 As I look out the kitchen window the skies are grey, the rain has been relentlessly beating down on my windows for days now with no sign of disappearing.  In fact, we have severe flood warnings throughout the country for this weekend.  The long term forecast is no better – rain, rain, rain.  The kids are due to break up for their (very) long summer holidays – HELP!!
 Well, I am going to think positive, sunny thoughts and just maybe the weather forecasters have got it wrong and our long overdue summer is just round the corner.  I am going to fill my freezer with lots of light summery dishes and of course the obligatory ice creams and sorbets for the kids. I made a start today with this very summery raspberry sorbet which is so refreshing and delicious.  Go on – make it and dream of summer, or if you are lucky enough to be living somewhere where the sun is shining make it and cool down after a long hot day.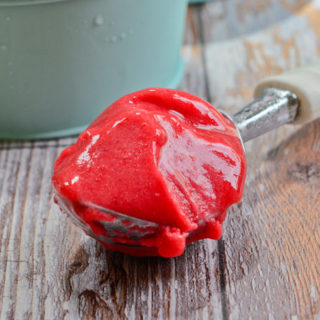 Raspberry Sorbet
Ingredients
150g caster sugar


200ml water


500g raspberries


juice of half a lemon


Instructions
Put the sugar and water into a saucepan and bring to the boil, stirring until the sugar has dissolved.



Pour the syrup into a bowl, leave to cool and then chill.



Puree the fruits in a food processor or blender, then press through a sieve into a large bowl.



Stir in the chilled syrup and lemon juice.





If you have an ice cream maker - churn until thick enough to scoop.



If you are making by hand-pour the mixture into a plastic container and freeze for 4 hours until mushy.



Transfer to a food processor and process until smooth, then return to the container.




Freeze for another 4 hours.



 Enjoy!