It is a hot summer day and you want to make a slushy (or slushie) at home? Then look no further for a yummy slushy recipe. Here you are. The refreshing summer treat is easier to prepare than you might think. In a nutshell: Mix crushed is and a flavoured liquid you get a slushy! Here is your way to homemade slushies.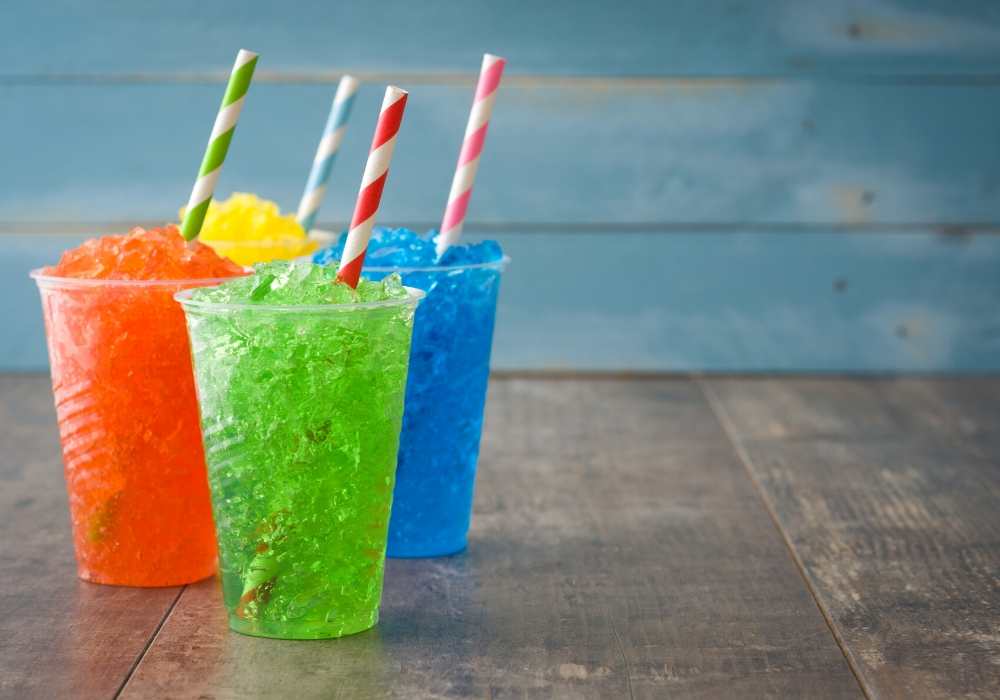 You can have a frozen slushy drink in this perfect way in only a few minutes! The most important advice is, to work really quick before the ice melts.
Note:
Keep the power of your blender in mind! Do not add more than one whole cup of ice at once. Too much ice could lead to a malfunction of the blender. It can also decrease the efficiency of the ice smashing.
Read more tipps for a smooth slushy.
See Also: Best Personal Blender For Ice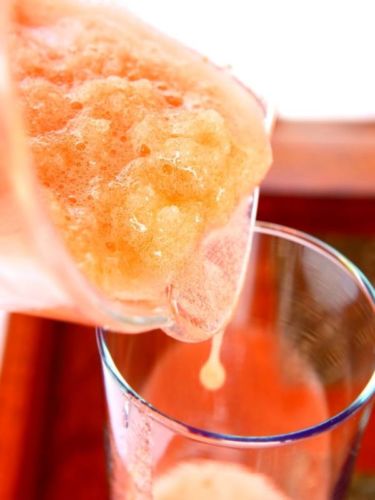 How to make a slushie without a blender
You can easily prepare a slushy without a blender.
Just fill in ice cubes and flavoured liquids into a zip lock plastic bag and lay flat on a stabil and even surface.
Now quickly pound the ice cubes in the bag with a saucepan or a hard bowl. Shake the bag occasionally and then continue smashing.
When the slushy has the desired consistency, pour it straight into the glasses waiting for you and enjoy.
Make a slushy party!
No products found.
How to preserve a slushy?
It is very difficult to keep it without a slushy machine, because the mixture of water and ice will either melt or freeze into one block. The constant movement is what keeps the slushye in shape. ? It is always best, to make a fresh slushy.
If you still want to store it, use the freezer with below 0° C (32 F). If you want to consume it later, leave the frozen slushy mix outside for a few minutes until it defrosted to the desired consistency. Consume immediately.
Slushy syrup
How To Make a Slushy With Juice
Making a fruit juice slushy is very easy and the coolest thing ever. It is healthier than the option with syrup and saves you time. You simply put all the ingredients together and quiclly blend it. It is the perfect drink for the hot summer days when plain juice doesn't seem cold enough to quench your thirst.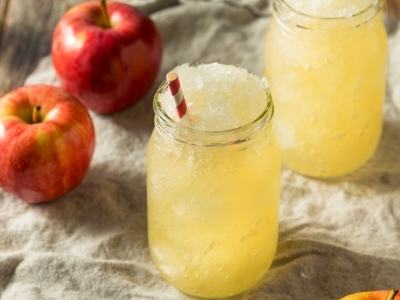 By the way:
Adding salt to your ice cubes lowers the initial melting point of ice by several degrees. Therefore, your slushy stays cold for a longer time.
The right ice slushy cups
A slushy is usually about 300-400 ml. It is ideally served in cooling cups or typical clear plastic cups. At home, you can present them in fancy glasses.
For hot summer days, also try our recipes for homemade vanilla ice cream, Blueberry & Lime ice cream or our famous Raspberry Sorbet.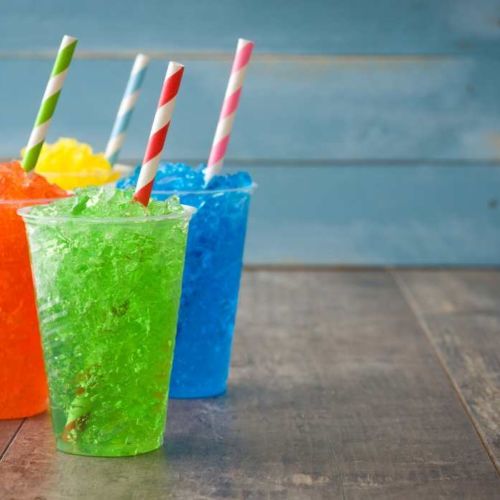 How To Make a Slushy – ultimate instructions
Summer slushies are a quick treat to make at home. You can make a slushy without a blender or machine also. Find out, how and discover recipes in this post to enjoy!
Ingredients
½

cup

frozen ice cubes

½

cup

flavoured liquid

1

pinch

table salt
Instructions
Use a powerful blender and add ice cubes. Per drink, we calculate around half a mug.

Crash the ice cubes for 30 seconds at the lowest level for the ice not melting too fast. The higher the blender level, the hotter it gets. Watch the ice cubes and switch off the mixer when they are almost completely crashed.

Now fill the flavoring liquid of your preference into the blender bowl. That can be juice, syrups, powders or gels to your taste.

Blend another 20 seconds until the preferred consistency.

Fill it into cups or glasses immediately and enjoy right away.
Nutrition
Serving:
100
g
Calories:
80
kcal
Share on Facebook
Share on Twitter
Share by Email
Recipes for slushy beverages
The best fruity Watermelon Slushy with Honey
See Recipe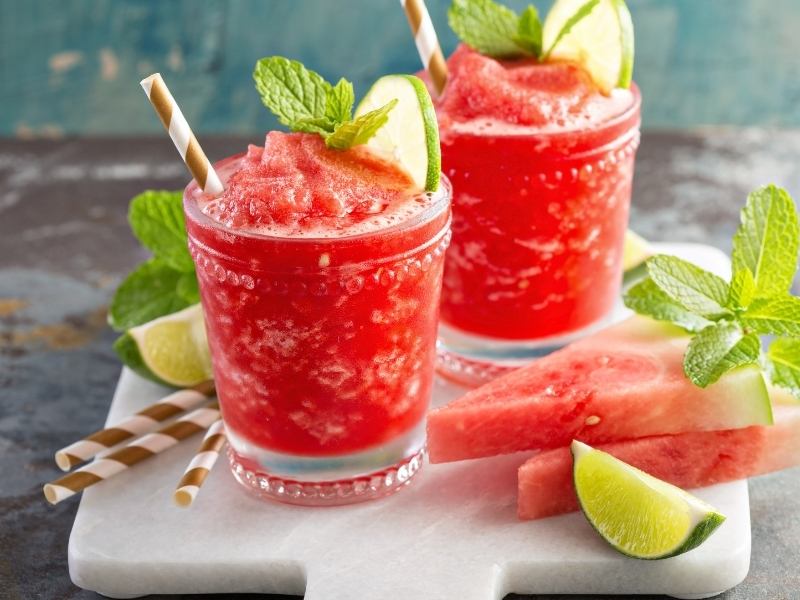 Last update on 2023-09-26 / Affiliate links / Images from Amazon Product Advertising API