Easy Oat Crunchies Recipe
Easy oat crunchies are a healthy and delicious snack that can be enjoyed by everyone! They are made with simple ingredients that are easily accessible, and they are perfect for on-the-go snacking. These crunchies are also a great way to add some extra nutrition to your diet. Try our recipe for crunchies.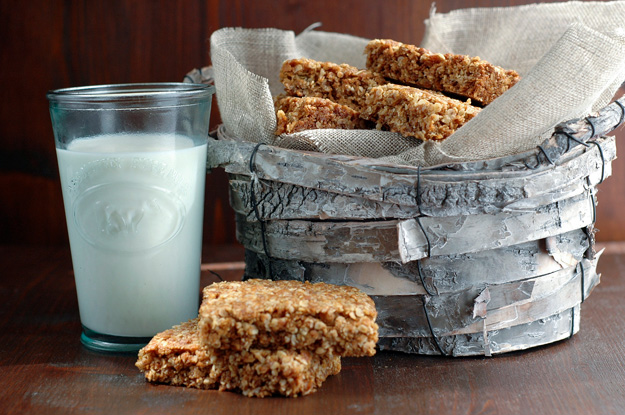 Your homemade crunchie bars are perfect to take along. Enjoy the sweet snack in the office, on the road or when travelling.
How to make perfect crunchies
Preheat your oven to the correct temperature before adding your oatcrunchies. This will help them to cook evenly and prevent burning.
Use a light hand when mixing the dry and hot ingredients together. Overmixing can make the oat crunchies tough instead of crispy.
Allow the oat crunchies to cool completely before storing in an airtight container. This will help them stay crisp for longer.
Use rolled oats (old-fashioned oats) for the best texture. Quick oats will work in a pinch, but they'll be less crispy.
Don't skimp on the fat! You need a good amount of melted butter or oil to get a nicely crisp surface.
Adding a twist: variations
For a little change, try adding on e of these to the batter:
Dried fruit
Nuts and seeds
Chocolate chips
Peanut butter
Sprinkles
Storing your crunchies
One of the best ways to store oat oven crunchies is in a food container. This will keep the cookie from going stale and will also prevent them from absorbing any moisture or odors from the surrounding environment.
Try wrapping them in wax paper or foil and be sure to wrap the crunchies tightly so that no air can get in and cause them to stale. Glass or plastic containers with tight fitting lids work well for this purpose.
If you are going to be storing the crunchies for an extended period of time, it is a good idea to place them in the freezer.
Also try our Snickerdoodle Cookies, Speculaas Recipe: Spiced Cookies, Banana Muffins or the Valentines Rice Krispie Treats.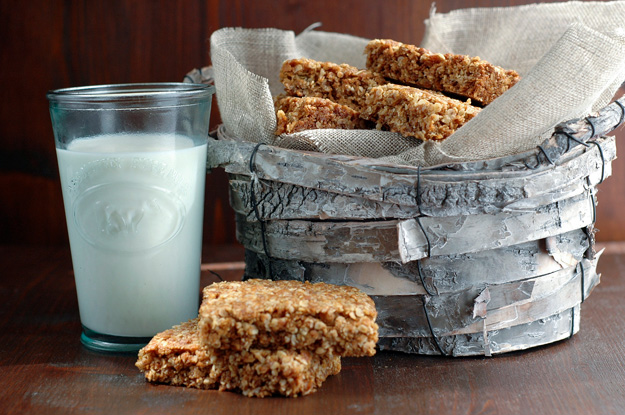 Easy Peasy Crunchies you will love
If you're looking for a delicious and healthy snack, look no further than this recipe for crunchies bars. Made with oats, these bars are packed with nutrients and flavor. And best of all, they're easy to make!
Ingredients
125

g

butter

200

g

sugar

15

ml

golden syrup

1

tsp

bicarbonate of soda

80

g

oats

100

g

plain flour

50

g

desiccated coconut

50

g

chopped nuts

to taste
Instructions
Preheat oven to 180°C (350°F).

Heat the butter, sugar and syrup in a pot until the butter has melted. Add the bicarbonate of soda to the hot ingredients. Place the remaining dry ingredients in a bowl, mix them well and pour in the hot mixture. Mix until well combined.

Press into a baking tray (24cm x 34cm). Bake for 15 – 20 minutes or until golden.

Cut while hot and leave to cool in the tray.
Nutrition
Serving:
1
crunchy
Calories:
101
kcal
Carbohydrates:
12
g
Protein:
1
g
Fat:
6
g
Saturated Fat:
3
g
Polyunsaturated Fat:
1
g
Monounsaturated Fat:
1
g
Cholesterol:
9
mg
Sodium:
73
mg
Potassium:
31
mg
Fiber:
1
g
Sugar:
7
g
Vitamin A:
104
IU
Calcium:
5
mg
Share on Facebook
Share on Twitter
Share by Email