Quick & Easy Chocolate Coconut Mousse
Our dairy free chocolate mousse recipe comes with a big portion of coconut. It is quickly prepared and has a delicious sweet taste. It is simple and kids love it! Try out my recipe.
The right chocolate
I have added 100g of dark chocolate which gives a very strong chocolate flavour. You may want to start with a bit less and add more to suit your taste. It is also very rich so only a small amount.
If you prefer, replace it with the same amount of milk chocolate. Cut out the sugar completely or take half the amount.
Chilling the mousse
The mousse does firm up quite a bit if left in the fridge so I think I would only pipe into my serving dishes just before serving. That way you can give it a quick stir to loosen up before piping.
You do need to ensure that your coconut cream is chilled before starting. I store mine in the refrigerator so that it is ready chilled. Coconut milk will not work in this recipe – it needs to be the much thicker coconut cream.
Try our other sweet recipes, like Homemade Dulce de Leche, Our juiciest Cherry Bakewell Tart or Lemon Posset.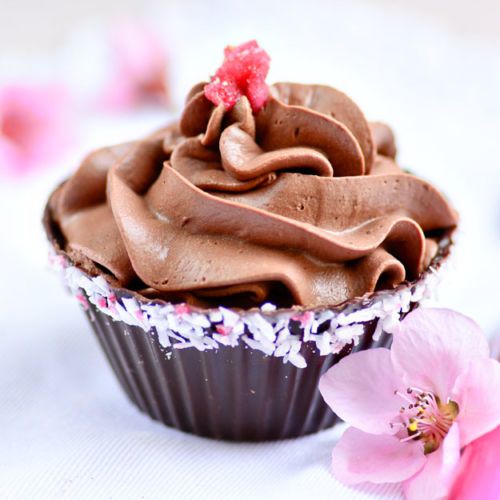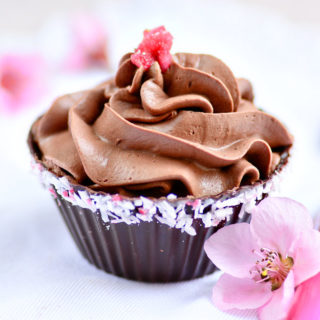 Quick Chocolate Coconut Mousse, dairy free
With our quick recipe you get a sweet and tasty mousse, which calls for nothing more. Dark chocolate and coconut are a perfecet match in this dessert.
Ingredients
250

ml

coconut cream (chilled)

1

tblsp

caster sugar

100

g

dark chocolate

good quality
Instructions
Using a whisk beat the coconut cream and sugar together for a couple of minutes until smooth and thick.




Melt the chocolate carefully over a pan of boiling water or in the microwave.




Add the melted chocolate to the coconut cream and continue to whisk for another couple of minutes.




Spoon or pipe into small serving dishes and refrigerate until ready to serve.



Share on Facebook
Share on Twitter
Share by Email