Amazing Shrove Tuesday Pancakes
These fluffy pancakes are so quick and easy. The simply recipe is done on now time and everybody loves it. Try it out.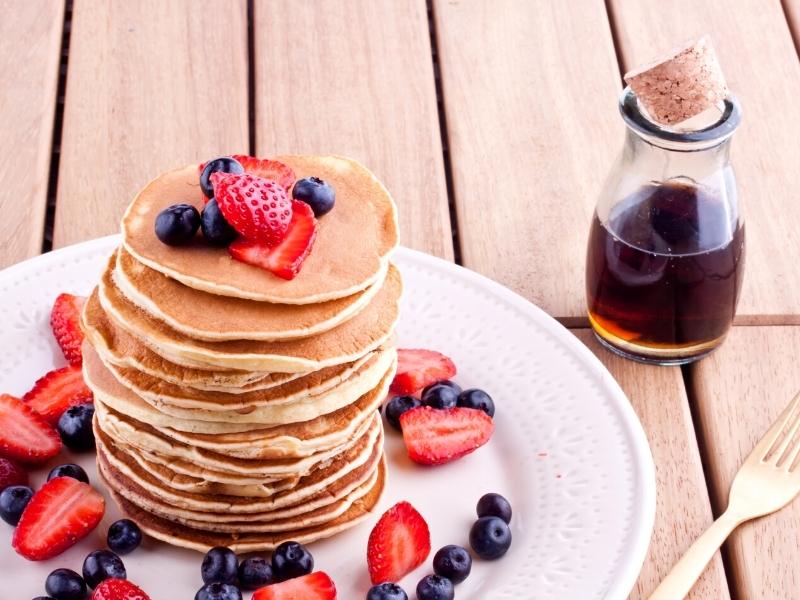 Yes, I know it's easy to buy the mixture from the supermarkets but made from scratch tastes so much better and the kids love getting involved.  I haven't had one stuck to my ceiling yet and that's not from lack of trying by the kids.
Toppings for your pancakes
Enjoy our Shrove Tuesday pancakes the classic way with lemon, sugar and cinnamon.
You can also opt for Nutella or another homemade spread, jam, caramel sauce, fresh fruit and cream – basically anything you want really. You can also create the sweetness without sugar and add fruit and jam. Fruit often has a sweetness of its own, which is especially beneficial in a diabetic diet. This way, no one has to miss out on enjoying pancakes.
Just enjoy!
Try also our chocolate granola or Overnight Bircher oats.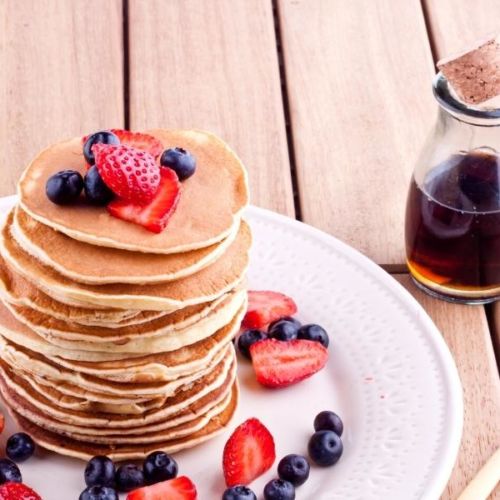 Amazing Mini-Pancakes
Pancakes are the perfect breakfast treat for Sundays, shrove tuesday, but also a nice dessert. Follow our recipe and you will get fluffy, sweet pancakes.
Instructions
Sift the flour, sugar and salt into a mixing bowl. Add the two eggs to the dry mixture and beat well with a balloon whisk. Add the milk and combine well with the whisk.

Leave the mixture to rest in the refrigerator for 30 minutes to let the flour soak.

Heat a small non-stick frying pan (20 cm) until hot. Now pour just enough pancake mixture to thinly coat the bottom of the pan.

After about 1 – 2 minutes the edge of the pancake will be nice and crispy and the bottom of the pancake nicely browned. Flip the pancake with a spatula and cook for another 1 – 2 minutes on the other side.

Serve warm with sugar and cinnamon or one of the other toppings suggested.
Nutrition
Serving:
1
pancake
Calories:
60
kcal
Carbohydrates:
10
g
Fat:
1
g
Share on Facebook
Share on Twitter
Share by Email