This Lemon Posset is an incredibly easy dessert to make but it can be very rich, I serve mine up in small dishes (ok, so I normally end up eating two) and serve them with a fruit sauce made from raspberries to help cut through the richness. You can also sprinkle some caster sugar on the top and caramelise it using a cook's torch to make a cheats crème brûlée.
History of lemon posset
A Posset originates from as far back as the 1600's and has changed quite considerably over the years. It started off its days as more of a drink made from milk or cream which had been enriched with sugar and alcohol rather than the citrus fruits we use today.
Decoration
In my photos, I have decorated the possets with sugar-coated red currants. If you fancy doing this then
dip your fruit lightly into some beaten egg white,
shake off as much as you can and then
coat the fruit in caster sugar.
Arrange on a cooling rack to dry.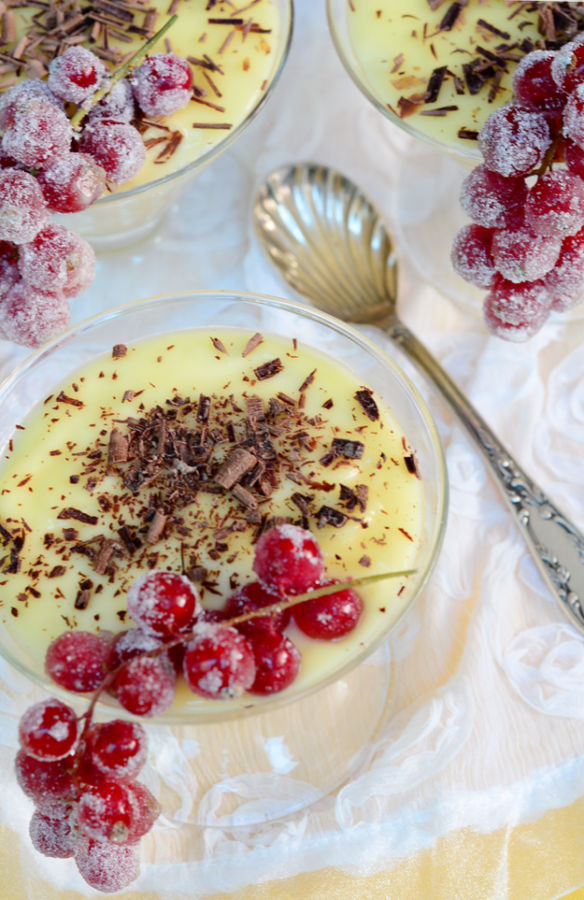 How to store the posset
This dessert keeps well in the fridge until the next day but any longer and the lemon juice will start to separate from the cream. Still tastes good though.
Also try our Strawberry Crumble with Vanilla, Homemade Dark Chocolate Ice Cream or White Chocolate Mousse with Coconut.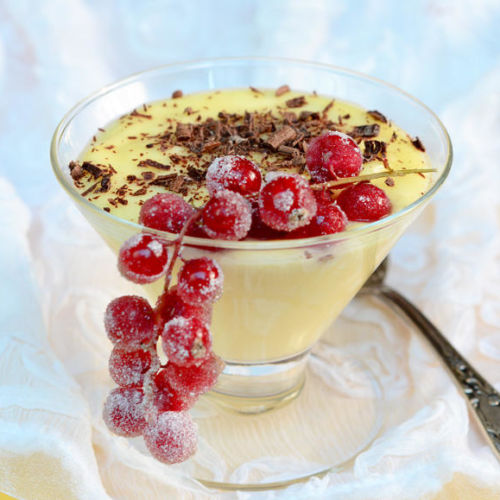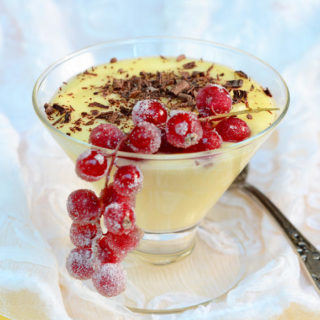 Easy & Quick Lemon Posset
This easy lemon posset is a quick treat for guests or family. It is a fresh dessert for summer time. Try my recipe.
Ingredients
600

ml

double cream

150

g

caster sugar
Juice of 2 lemons




Zests of 1 lemon
Instructions
Put the cream and sugar into a large pan and slowly bring to the boil, stirring constantly. Continue to boil gently for a couple more minutes, being careful not to let the cream boil up and over the edge of your pan.

Remove from the heat and add the lemon juice (I strain my juice to remove any bits). Stir together until well combined and leave to cool for 5 minutes.

Pour into individual serving dishes and refrigerate until thick.
Notes
Serve with fresh raspberries or sugar frosted red currants to help cut through the richness of the dessert.
Share on Facebook
Share on Twitter
Share by Email