So tomorrow is Shrove Tuesday and the kids have placed their order for pancakes. For breakfast they want the thick, spongy Scotch pancakes with bacon and maple syrup and after school they want these thin pancakes (which I call crêpes) with Nutella.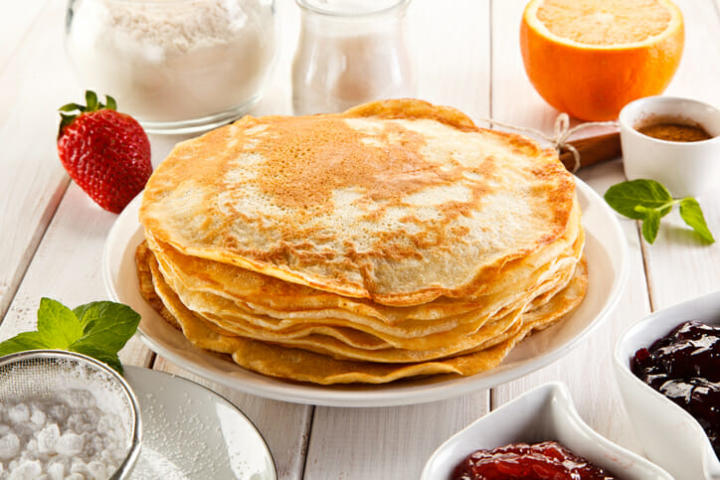 I'm not sure they fully understand the meaning of Pancake Day and that Lent follows soon after.  I wonder how long they would last if they had to give up something important for the next six weeks?  I might just test them out for fun.
These pancakes are so quick and easy and yes, I know it's easy to buy the mixture from the supermarkets but 'made from scratch' tastes so much better and the kids love getting involved.  I haven't had one stuck to my ceiling yet and that's not from lack of trying by the kids.
Enjoy with lemon, sugar and cinnamon, Nutella, caramel sauce, fresh fruit and cream – basically anything you want really.
Just enjoy!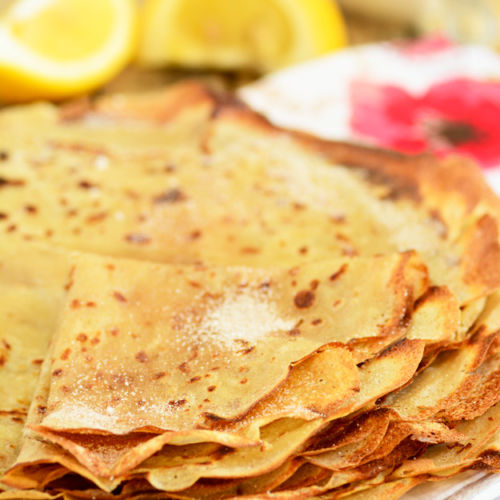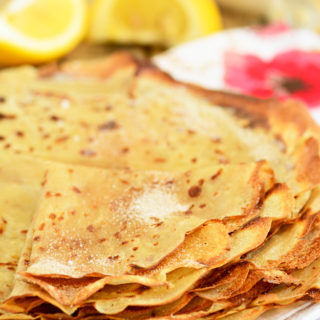 Pancakes
Ingredients
20g caster sugar


pinch of salt


2 large eggs


400 ml milk


Instructions
Sift the flour, sugar and salt into a mixing bowl.



Add the two eggs to the dry mixture and beat well with a balloon whisk.



Add the milk and combine well with the whisk.



Leave the mixture to rest in the refrigerator for 30 minutes.



Heat a 20cm non-stick pan until hot and pour just enough mixture to thinly coat the bottom of the pan.



After about 1 - 2 minutes the edge of the pancake will be nice and crispy and the bottom of the pancake nicely browned.



Flip the pancake and cook for another 1 - 2 minutes on the other side.



Serve warm with fresh lemon juice and sugar and cinnamon.