Granola has become quite a familiar breakfast cereal option lining the store shelves but the price is usually fairly high for the amount you take home, not to mention all the refined sugars and ingredients that accompany the sort-after nuts, seeds and oats that make up this tasty breakfast option.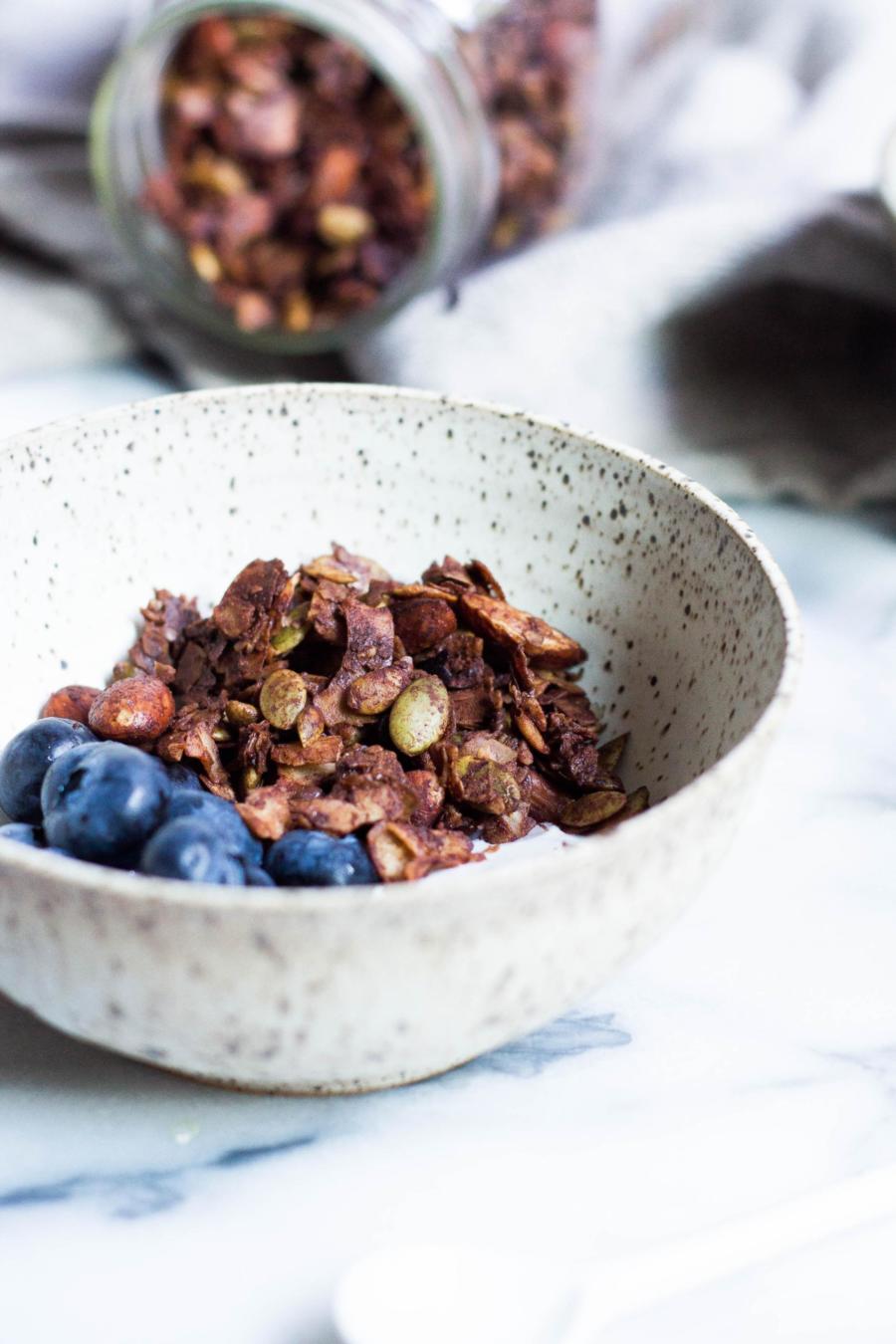 It's easy to substitute refined store-bought breakfast favourites with homemade high fibre breakfast cereals like this chocolate granola recipe. Eat it for breakfast or pack a small treat bag as a snack for when you are on the go!
Go homemade!
So why make this homemade granola recipe over buying a bag at your local store? The lovely sweet crunch of most store-bought granola cereals stems from refined sugars and oils which is why making your own enables you to dictate what ingredients to add. Instead of these refined additions, opt for honey, stevia, maple syrup and coconut oil.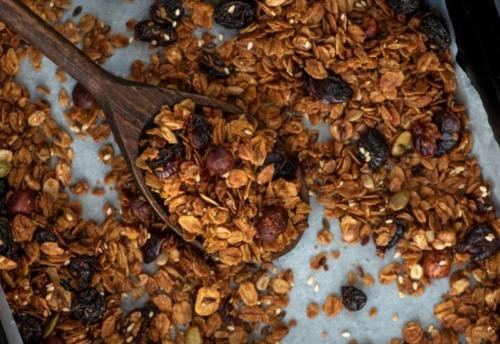 You can also get creative and add in different nuts and seeds, or dried fruit. This particular chocolate granola recipe includes milk chocolate and cocoa powder to make it an extra special treat that is best enjoyed in moderation.
Basic ingredients for home made granola
Enter the healthy homemade granola option. This high fibre breakfast is quick and easy and even better, allows you complete control over what you include as the ingredients. The base ingredients include oats which are full of protein and minerals, seeds that offer a rich source of essential Omega-3 fatty acids, and nuts that contain antioxidant vitamins.
Enjoy!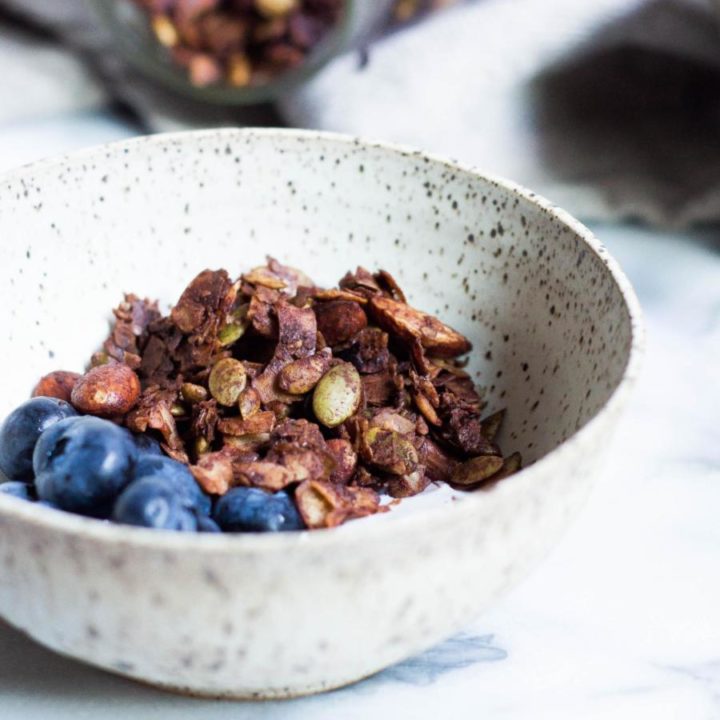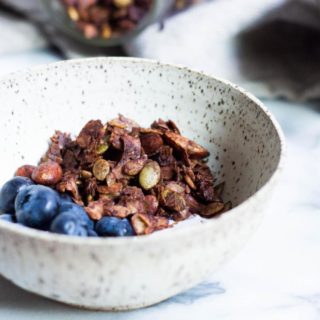 Homemade Chocolate Granola
Easy to make chocolate granola recipe that you will love! Try our mixed and healthy breakfast option at home.
Ingredients
100

g

sunflower seeds

200

g

oats

50

g

brown sugar

4

tblsp

water

2

tblsp

vegetable oil

2

tblsp

honey

50

g

milk chocolate

or dark chocolate

25

g

desiccated coconut

30

g

cocoa powder

50

g

brazil nuts, chopped
Instructions
Preheat the oven to 180°C (350°F), Gas Mark 4 and line a baking tray with baking parchment.

Place the sugar, water, oil, honey, and milk chocolate in a pan and heat gently until the chocolate has melted and the mixture is well combined.



In a large bowl, combine the oats, coconut, cocoa powder, seeds and nuts.



Add the melted chocolate mixture to the dry ingredients and mix thoroughly.



Spread the mixture on to the baking tray.



Bake for about 25 minutes, and using a spatula, turn the granola every 10 minutes or so. Watch carefully as it does tend to brown quickly especially around the edges.



Remove from the oven and press down firmly whilst still in the baking tray. Cool completely.



Once cool, break into chunks and store in an airtight container.


Share on Facebook
Share on Twitter
Share by Email