This recipe for caramel sauce is the perfect topping for any dessert! It is rich and creamy, and full of flavor. The best part is that it only takes a few minutes to make. So, if you are looking for a quick and easy way to dress up your favorite desserts, this is the recipe for you!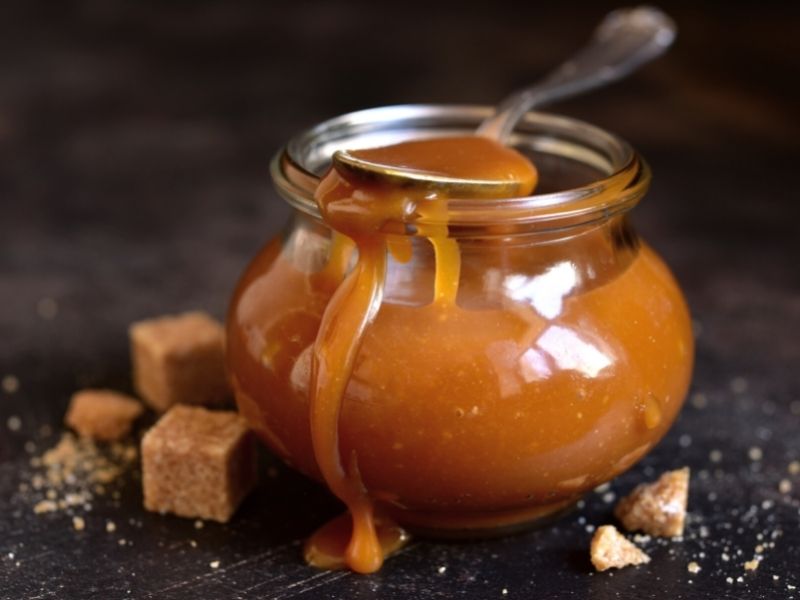 The combination of cream and toasted sugar gives it that typical aroma, slightly burnt flavour that we all love so much. Try our caramel sauce recipe right now.
What to use it for
Caramel sauce is a popular topping for ice cream, desserts, dip for fruit and other sweet treats. It's made by heating sugar until it turns into a liquid, then adding cream and butter to create a smooth, creamy consistency. Whether you prefer it tart or sweet, caramel sauce is a delicious way to enjoy your favorite treat.
Simple ingredients
You can whip up your liquid caramel from just 3 ingredients:
Salted caramel
With just one more twist, you can turn your sweet caramel into salted caramel sauce. Just add a little salt after cooking while still hot. This combination makes for great flavour effects, for example in our Brownies.
SOS, the sugar clumps!
If lumps form during cooking, you can remove them by turning down the heat and stirring slowly. The lumps consist of sugar, which will then slowly dissolve.
Cleaning the pan again afterwards
It is best to clean the pan when it is still hot and the caramel residue is still liquid. Carefully decant the finished, hot caramel and rinse the pan while it is still hot.
Tip:
If you have a lot of leftovers in the pan, just pour in milk, swirl the pan and heat everything until it has completely dissolved in the milk. This way you'll have a great caramel milk instead of just washing away the yummy leftovers!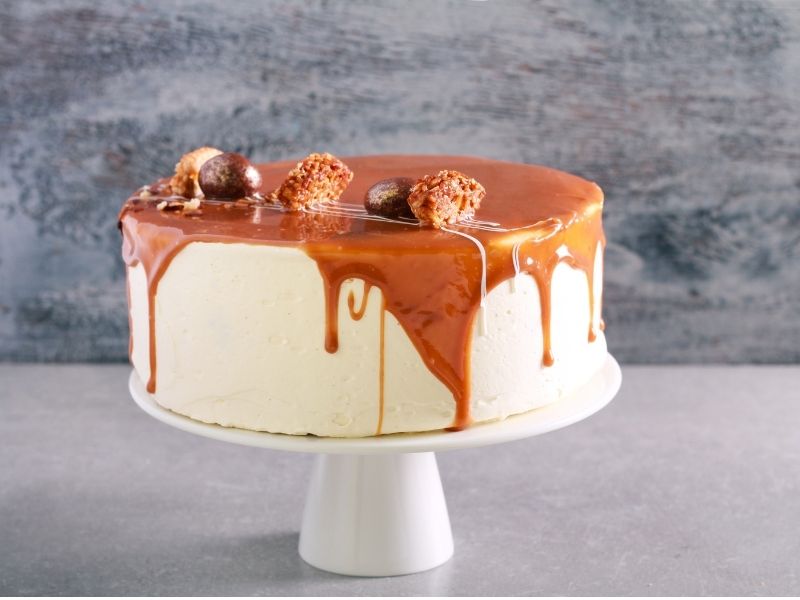 Tips for perfect liquid caramel
Choose the right pan
A pan for caramel should be at least 20 cm deep so that the caramel doesn't overflow. It is also important that the pan is well insulated and has a thick base so that the caramel cooks evenly.
Use the right sugar
Refined white sugar is best for caramel, as it dissolves more easily and takes on a clear, golden colour. However, brown sugar is also suitable in principle; it will be darker and have a more intense aroma.
Caramel with cream
To make a delicious caramel, use high-fat ingredients such as cream or crème fraîche. If you want a more liquid caramel, you can also use milk.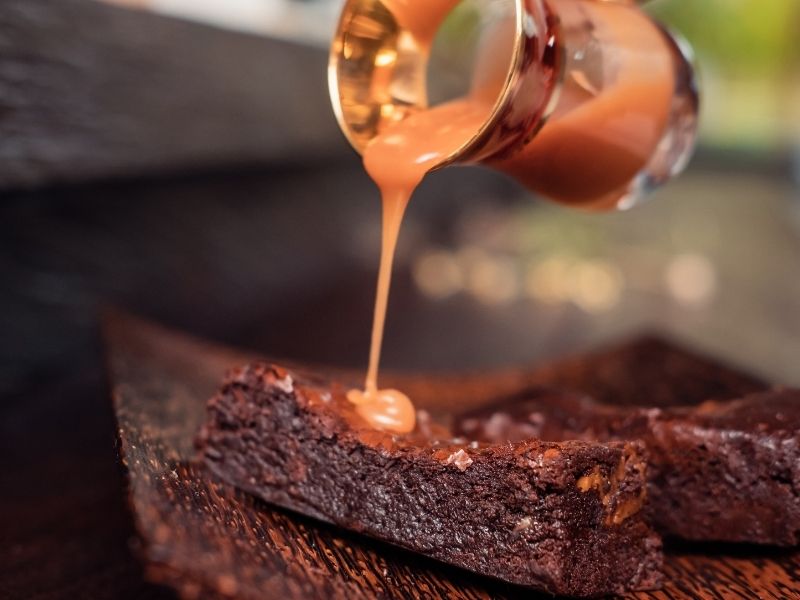 Heat the sugar gently
Put the sugar in the pan and adjust the heat so that it melts slowly. Do not stir or it will crystallise.
Leave to cool
Let the caramel cool completely before pouring it into a jar or using it. It will be very hot after cooking, so be sure to refrain from tasting it until it has cooled.
The right storage
If you store the caramel properly, it will keep fresh for about 2 weeks. It's best to store it in an airtight jar and put it in the fridge.
Also try homemade Dulce de Leche.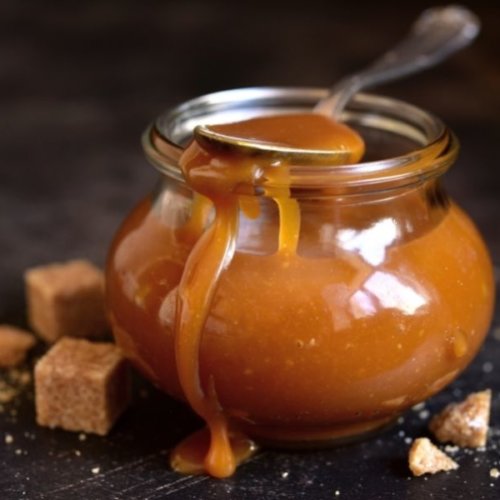 Homemade Caramel Sauce
Caramel sauce is one of those things that's just so much better when made at home. In this recipe we guide you step by step through the process.
Ingredients
250

g

caster sugar

superfine sugar

4

tblsp

water

150

ml

cream

50

g

butter
Instructions
Put the sugar and water into a heavy-based pan. Heat gently until all the sugar has dissolved. Then increase the heat slightly and gently boil for 5 – 6 minutes until golden brown – do not be tempted to stir during this process as the sugar will crystallise.

Once the caramel starts to colour, swirl the pan gently to ensure it does so evenly, but don't stir. The deeper the colour, the better the flavour – just don't burn it.

Remove from the heat, and carefully stir in the cream and butter until well incorporated.

If you are making salted caramel then add the sea salt together with the cream and butter.

Leave to cool slightly and then transfer to a sterilised jar and keep refrigerated.
Share on Facebook
Share on Twitter
Share by Email