Easy Chocolate Brownies – extra juicy
Brownie recipes are one of the most popular desserts on the internet. And for good reason! They are objectively delicious, and pretty easy to make. This recipe is for easy chocolate brownies, which are perfect for when you're craving something sweet, but don't want to spend a lot of time in the kitchen.
These easy brownies come together quickly, and only require a few simple ingredients that you probably already have in your pantry. So what are you waiting for? Preheat your oven and let's get started!
Brownie Variations
If you make your best ever brownies from scratch, you can easily adapt them right to your taste!
The most popular variation of chocolate brownies is to add nuts to the batter. This gives the brownies a nice crunch and added flavor. You can use any type of nut you like in your brownies, but some of the most common include walnuts, pecans, and almonds. If you are not a fan of nuts, you can also try adding chocolate chips instead.
Some people even like to add a little bit of coffee to their brownies for an extra boost of flavor.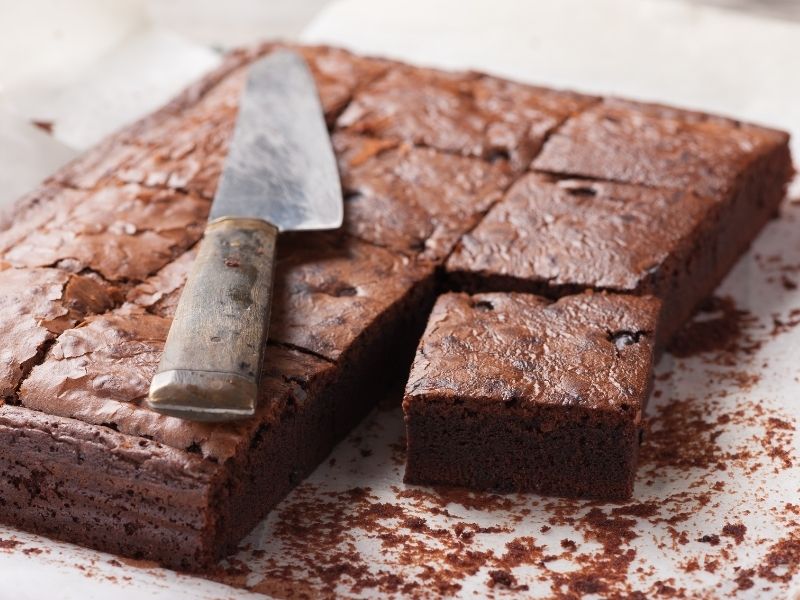 Storing your tasty brownies
Chocolate brownies are best stored in an airtight container at room temperature. If you need to store them for longer than a few days, you can keep them in the refrigerator, but be sure to bring them back to room temperature before serving. Brownies can also be frozen for up to 3 months.
Also try White Chocolate and Cranberry Cookies, German Cinnamon Star Cookies (Zimtsterne), or Chocolate cake with Apples.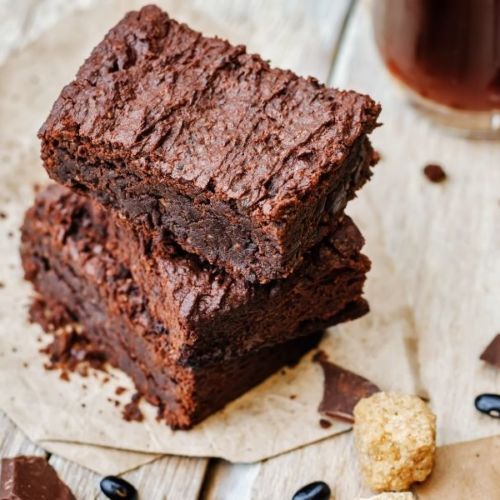 Homemade juicy Chocolate Brownies
Our best recipe for homemade brownies is easy peasy and will make you happy. Try it out.
Instructions
Preheat the oven to 180°C (350°F). Butter and line the base of an 18 cm square tin with greaseproof paper.

Melt the butter and chocolate over a pan of simmering water. Remove from the heat and cool slightly. Stir in the sugar, salt and vanilla. Add the eggs, one at a time, stirring well until blended.

Add the flour and cocoa and beat for 30 seconds until smooth.

Spoon the mixture into the tin and bake for 35 – 40 minutes. The mixture should still be slightly wet when tested with a skewer.

Cool in the tin for 10 minutes. Remove and cut into 10 servings.
Share on Facebook
Share on Twitter
Share by Email