Elegant Camembert & Wine Soup
If you want to surprise your guests with something new on special occasions, our Camembert Wine Soup is just the thing. This special soup with white wine is also a nice treat for Christmas.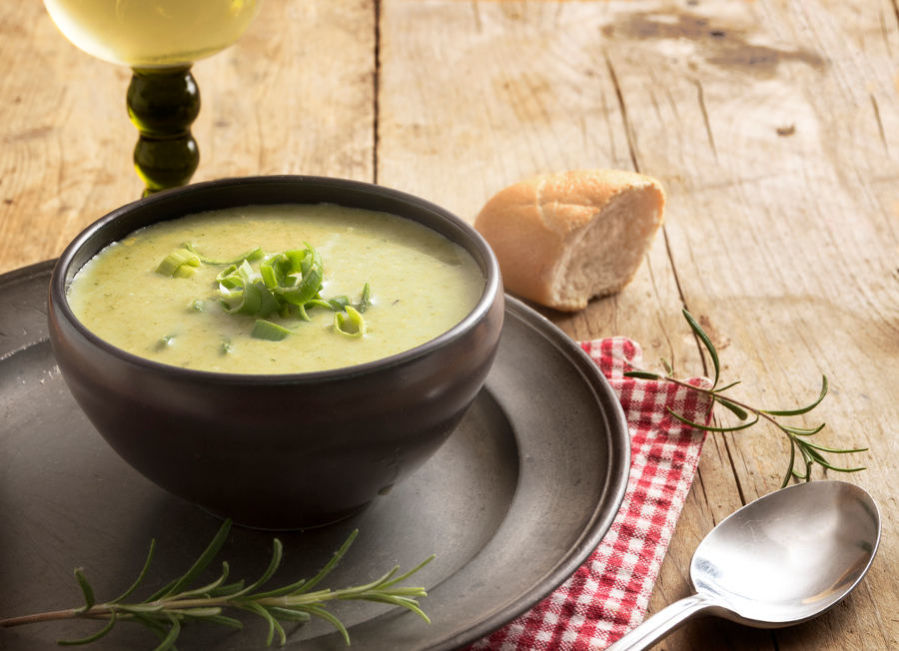 Festive wine soup
For this recipe for wine soup with camembert you need white wine. Depending on your taste, you can use dry or semi-dry white wine. The Camembert gives the soup a strong, cheesy note.
With the leeks added, this soup makes a hearty starter at Christmas and with crusty baguette it also makes a main meal. A big pot of our soup is also a hit at parties!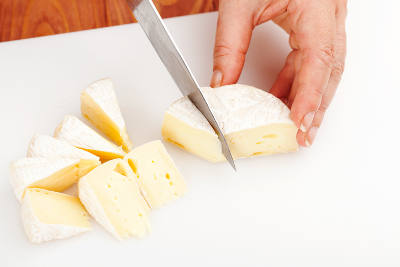 Soup with leftover wine
If you have leftover wine and aren't sure what to do with it, our soup recipe for wine soup is just what you need. If that half-empty bottle of wine is looking at you reproachfully, it's time for Grandma's Wine – Camembert Soup.
Which camembert to use for wine soup?
Which camembert you use for our wine soup recipe is up to you. Depending on your taste, it can be a strong matured Camembert or a mild one.
The older the Camembert, the heartier the soup. When it comes to wine, you should go for dry wines, because sweet wines bring too much sweetness.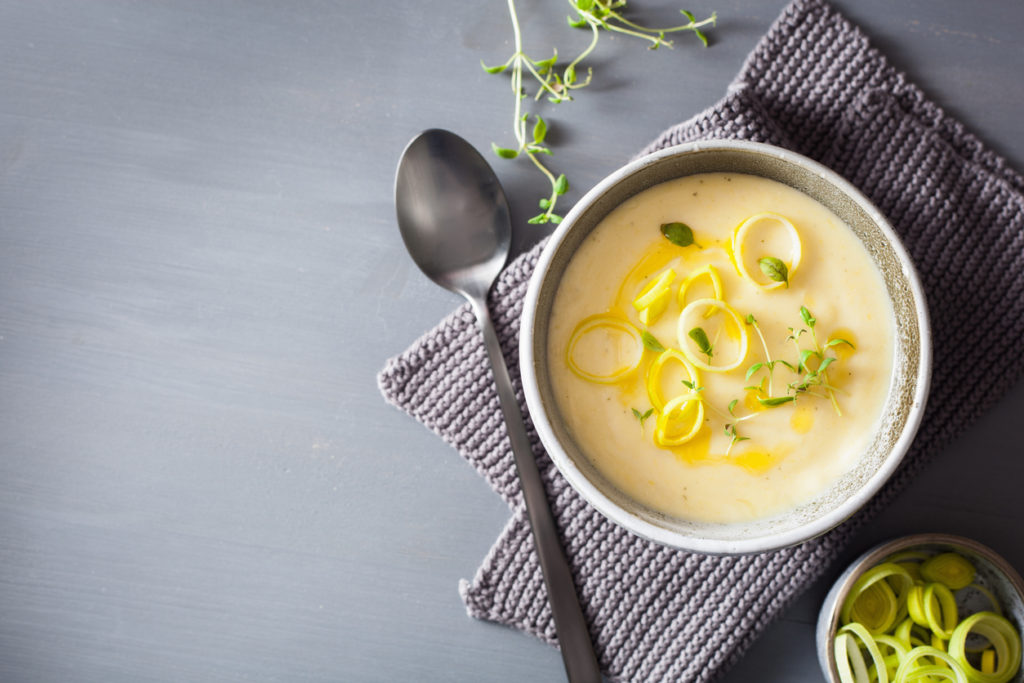 What is the actual alcohol content of wine soup?
Contrary to popular belief, alcohol does not dissipate quickly or completely during cooking. In the course of heating, the alcohol content in the food gradually decreases. Thus, a soup dish that has been cooking for about 30 minutes still contains about one-third of the original alcohol content.
It is only after about 2.5 h that it is only 5%. Wine soups are therefore not suitable for children.
Also try our fruity pumpkin soup, the German white asparagus soup or the healthy and savoury Belgian chicken soup.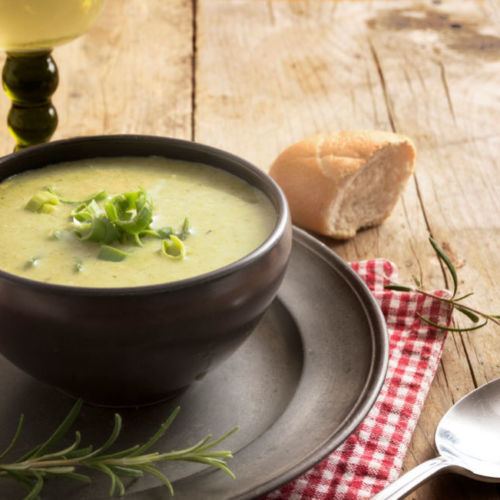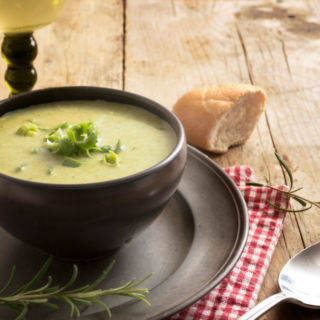 Elegant Camembert & Wine Soup
This hearty, festive soup makes a perfect starter or, with bread, a main course. Try our recipe right away.
Ingredients
Instructions
Cut the leeks into small pieces and sauté them in a pan over medium heat. Pour the vegetable stock into a large saucepan and bring to the boil.

Make a roux: Melt the butter in a large saucepan and whisk in the flour to dissolve it.

Gradually deglaze/pour in the vegetable stock and white wine, stirring constantly so that there are no lumps.

Now chop the Camembert and add to the soup, allow to dissolve over a medium heat. Press the garlic cloves into the soup with a garlic press. You can also cut the garlic into small pieces by hand. Add the cream and season with salt, pepper, a pinch of sugar and nutmeg to taste.

Now add half of the now cooked leek to the soup and puree the whole thing with a hand blender. This is important so that the cheese rind of the Camembert is crushed.

Now add the remaining leek rings and give the soup a final taste.

Enjoy your meal!
Nutrition
Serving:
1
Yield
Calories:
563
kcal
Carbohydrates:
11
g
Protein:
24
g
Fat:
43
g
Saturated Fat:
52
g
Polyunsaturated Fat:
3
g
Monounsaturated Fat:
22
g
Trans Fat:
2
g
Cholesterol:
230
mg
Sodium:
2063
mg
Potassium:
379
mg
Fiber:
1
g
Sugar:
5
g
Vitamin A:
3415
IU
Vitamin C:
3
mg
Calcium:
491
mg
Iron:
1
mg
Share on Facebook
Share on Twitter
Share by Email