Refreshingly fruity watermelon honey slushy
In a hot summer, there's nothing more refreshing than a watermelon slushy. Our recipe is sweet and fruity with a minty twist. Try it out right away.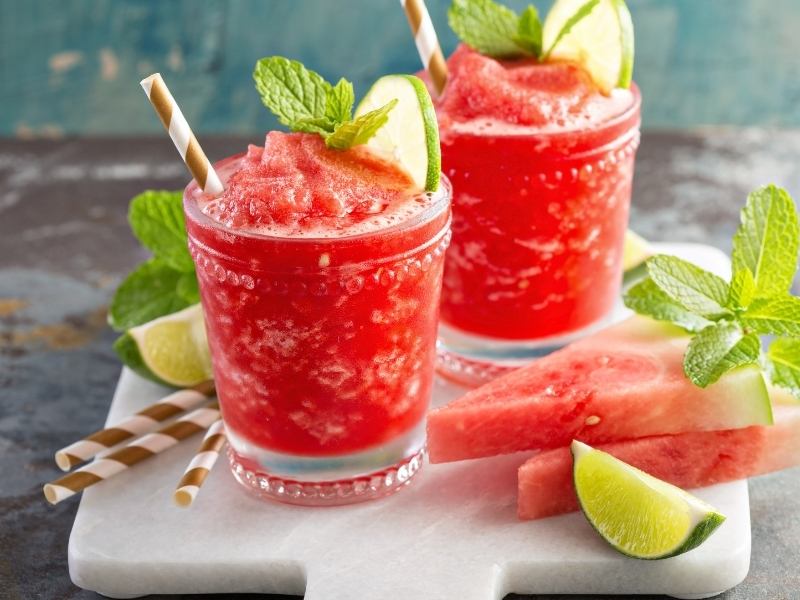 How to recognise a good watermelon?
Use only really ripe watermelons for our watermolonene slushy recipe. This is how you recognise a good watermelon when you buy it: Ripe, good fruits sound dull and have a mellow sound when you knock on them.
Immature fruits sound hollow and flat. An open watermelon is poor if the pulp is no longer luscious red, but rather pale and appears grey.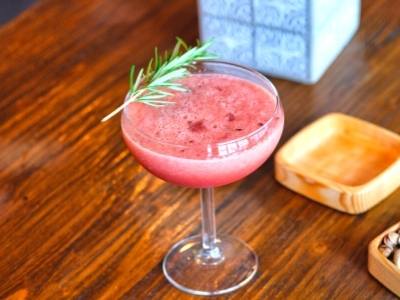 Variations
Add some raspberries or other red berries.
A dash of passion fruit concentrate adds a little sourness for a fuller taste.
Did you know that watermelon and vanilla are kind of best friends? Add some fresh vsanilla pod pulp or liquid vanilla essence.
For grown ups: Here you find a recipe for an alcoholic watermelon slushy.
Find more basic slushy tips here and how to make a slushy instructions.
The Recipe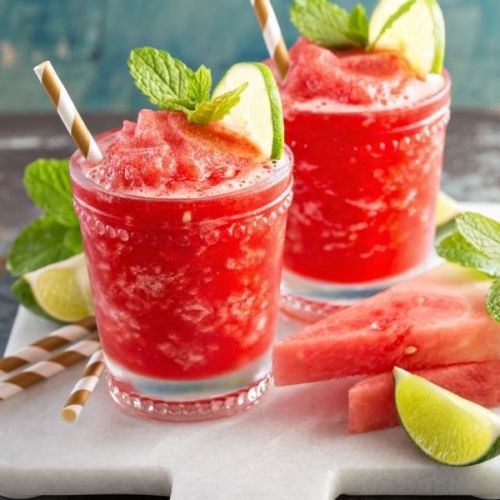 The best fruity Watermelon Slushy with Honey
Nothing is more refreshing than a homemade watermelon slushy. It is not difficult. Try our fruity recipe.
Ingredients
½

cup

ice cubes

frozen

1½

cups

watermelon

seedless and chopped in pieces

1

tbsp

lime juice

1

tbsp

honey

liquid

4

leaves

fresh mint

1

pinch

salt
Instructions
Place ice cubes, chopped watermelon, honey, lime juice and salt into the blender bowl. Blend everything on low speed for around 40 seconds.

Now add the mint and blend another 10 seconds. Check the consistency. If as desired, pour into glasses, decorate with some more mint and enjoy!
Notes
Why adding salt? Salt lowers the melting temperature of ice. Adding a pinch of salt helps to keep the slushy cold for a longer time. Don't worry: you won't taste the salt. 
Share on Facebook
Share on Twitter
Share by Email