Easy Lemon Drizzle Cake Recipe
Lemon drizzle cake is a moist cake that is perfect for any occasion. The lemon flavor is not too overpowering, making it a great choice for those who are not fans of overly sweet cakes. This cake is also very easy to make, so it is perfect for busy bakers. Try my best lemon drizzle cake recipe!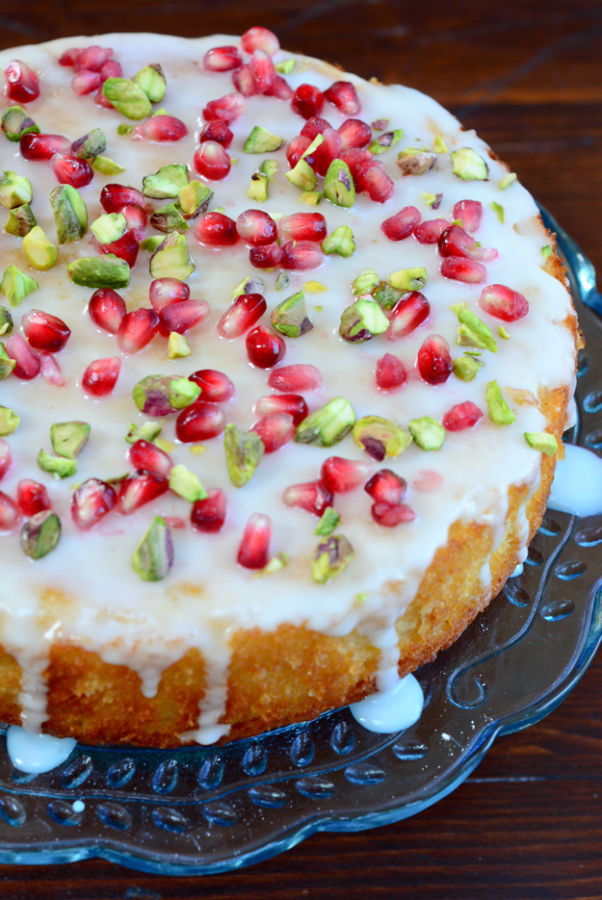 This Lemon Drizzle Cake recipe is perfect for any occasion! Made as a sheet cake, mini cakes or even cupcakes, this dessert is sure to be a hit! Moist and full of flavor, this cake is drizzled with a lemon glaze that gives it the perfect amount of sweetness.
Make it a lemon drizzle tray bake
You can easily bake this lemon cake as a sheet cake. Pour the dough evenly onto a baking tray and bake for about 25-30 minutes. Let it cool on the tray and then pour the frosting over it.;
Make it a loaf cake
If you're making this cake as a loaf cake, you'll need to adjust the baking time. Check the cake after about 35 minutes with a wooden stick and if it's not yet cooked through, give it another 5-10 minutes. Drizzle after cooling down.
What is lemon drizzle cake made from?
Lemon drizzle cake is a type of cake that is made with lemon juice and zest. The cake is often served with a lemon glaze or icing. The key to making a perfect lemon drizzle cake is to use fresh lemons and to make sure that the cake is not overcooked.
If you follow these tips, you will be able to create a delicious and moist lemon drizzle cake that everyone will love.
Decorating your cake
There are many options for decoration, but one of the most popular is to create a lemon drizzle design on top of the cake. This can be done by using a piping bag or even a spoon to drizzle lemon juice over the top of the cake.
You can also add zest to the icing for an extra burst of flavor
Use food coloring to create different designs on your lemon drizzle cake
Sprinkle nuts or fruiut over it
Add cream cheese to the icing to get a frosting
Coconut sprinkles, edible glitter, and candied fruit slices give it a fancy overlod of flavour
SOS: Why is my lemon drizzle cake not cooked in middle?
There are several reasons why your lemon drizzle cake might not be cooked in the middle.
The most common reason is that the pan was not placed in the center of the oven.
You have not preheated your oven (enough).
Another possibility is that the cake was undercooked, that means it was not in the oven long enough. Try using a toothpick to test the center of the cake. If the toothpick comes out clean, then the cake is done. If the toothpick comes out with batter on it, then the cake needs to be cooked for longer.
Also try our Filled Chocolate Cake with cream or Carrot Cake with cream cheese icing.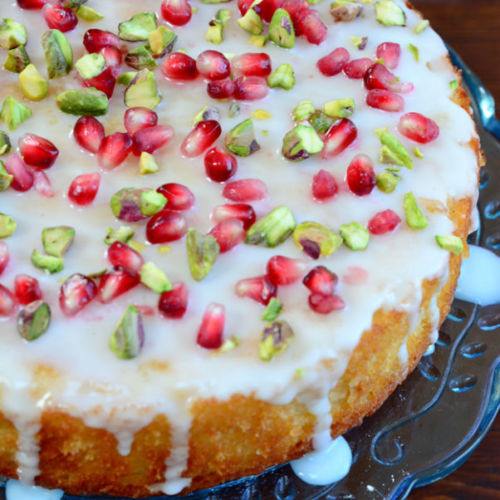 Amazing Lemon Drizzle Cake Recipe
This fruity lemon drizzle cake is wonderful for treating guests and yourself. Try our recipe, it's simple and tasty.
Ingredients
For the lemon syrup and icing
4

tbsp

granulated sugar

4

tbsp

icing sugar
Instructions
Preheat the oven to 180°C (350°F). Grease and base line a round 20cm (8") cake tin.

Melt the butter in a small saucepan and set aside to cool slightly.

Sieve the flour and baking powder together into a large mixing bowl. Add the caster sugar and lemon zest from 1 lemon.

Beat the eggs together lightly and then add the melted butter and 4 tblsp of lemon juice, stirring until well combined. Add this mixture to the dry ingredients and stir until well combined. Lastly add the buttermilk, stirring to blend thoroughly.

Pour the mixture into the prepared tin and bake for about 30 minutes or until a cake skewer comes out clean when tested.

While the cake is baking, make the lemon syrup.

Place the remaining lemon juice and granulated sugar in a small pan and bring to a slow boil. Continue to boil until the sugar has melted and the syrup has thickened slightly.

As soon as the cake comes out the oven, brush the lemon syrup over the top (leave a couple of teaspoons back for the icing).

Let the cake cool in the tin for about 10 minutes and then turn it out on to a wire cooling rack.

Mix together the icing sugar and any remaining lemon syrup to make a thin paste. Spread the icing all over the top of the cake and serve as is or decorate.
Nutrition
Serving:
1
piece
Calories:
316
kcal
Carbohydrates:
50
g
Protein:
5
g
Fat:
12
g
Saturated Fat:
7
g
Polyunsaturated Fat:
1
g
Monounsaturated Fat:
3
g
Cholesterol:
69
mg
Sodium:
212
mg
Potassium:
134
mg
Fiber:
2
g
Sugar:
24
g
Vitamin A:
396
IU
Vitamin C:
29
mg
Calcium:
95
mg
Iron:
2
mg
Share on Facebook
Share on Twitter
Share by Email