Juicy Salmon Balls with Cashew Pesto
Salmon balls are a great alternative to meatballs. Especially fish lovers will get their full satisfaction with this delicious finger food. You can make the salmon balls with either fresh or smoked salmon. Try our recipe right away, it's very easy.
Which salmon to use?
You can make the balls with fresh salmon, but also with graved salmon or smoked salmon. For the latter two, reduce the amount of salmon slightly and add more breadcrumbs.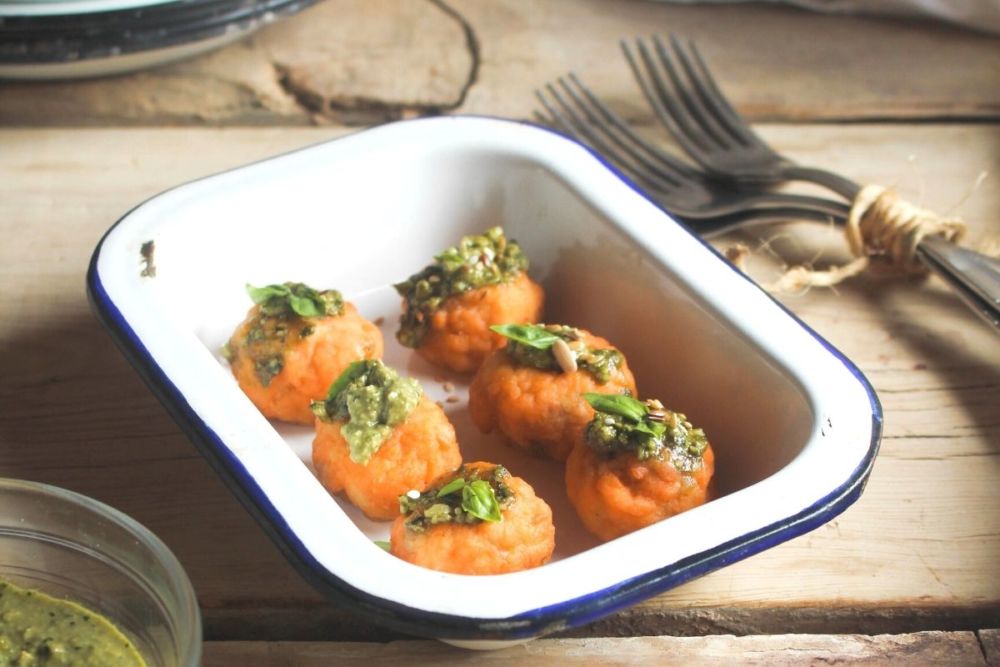 Storing left overs
You can freeze your salmon balls fully prepared without any problems. Place them far enough apart so that they don't freeze together. When properly cooked, you can keep them in the fridge for up to 2 days.
Also check out our:
Homemade Salmon Gravlax with Honey Mustard Sauce
Traditional Hungarian fish soup "Halászlé"
Smoked Mackerel Pate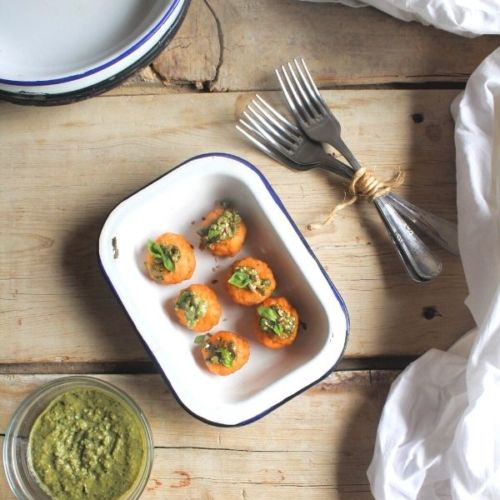 Fast Salmon Balls with Cashew Pesto
Crispy on the outside, juicy on the inside: homemade salmon balls have it all. Fish lovers will get their money's worth here. Try out our recipe right away.
Ingredients
For the salmon balls:
450

g

fresh salmon fillet

1

egg

2

tablespoons

fine breadcrumbs

salt to taste

some dill

optional

flour for dusting

oil
For the pesto dip:
150

g

cashew nuts

1

good handful of fresh basil leaves

1

tablespoon

olive oil
Instructions
Wash the salmon fillet, remove any skin and chop the salmon meat very finely with a knife. You can also do this with a blender.Put the salmon in a bowl and add the egg, breadcrumbs, salt and dill. Pour the flour onto a flat plate.

Form the salmon into round balls between the palms of your hands and turn each ball in the flour. Leave to rest for a few minutes.

Put the oil in a frying pan and let it heat up. Now add the salmon balls and fry them on all sides for about 5 minutes. Shake the pan from time to time so that the balls turn.

For the sauce, puree all 3 ingredients with a food processor until a smooth mixture is obtained. Serve the warm salmon balls with the pesto as a dip.
Share on Facebook
Share on Twitter
Share by Email