Homemade Monkeygland Sauce
This delicious sauce is a fast food classic in South Africa and combines sweetness, salt and acidity. You can make it at home easily and serve with burgers, french fries or meat dishes, like steak. If you're looking to add a little something extra to your next meal, try Monkeygland sauce. This unique sauce is sure to give your taste buds a treat!
The history of this sauce
There is some debate about who actually created monkeygland sauce. Some say it was created by Dutch or British settlers in South Africa, while others credit French chefs working at the old Carlton Hotel in Johannesburg. Either way, this savory condiment has been around for many years and shows no signs of disappearing anytime soon.
Monkeygland sauce became popular in the rest of the world, but mainly in the US of America in the early 1900s, when it was introduced by immigrants from South Africa. The sauce was initially used as a marinade for steak, but it soon became a popular condiment for hamburgers and other grilled meats.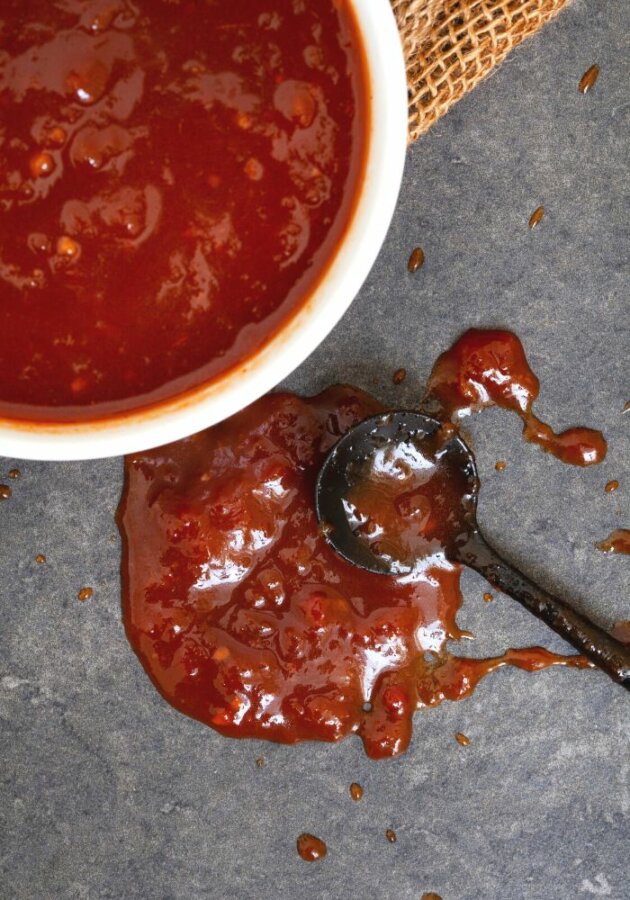 What to use monkeygland sauce for
Here are a few of our favourites:
Grilled chicken or pork chops
Steak
Burger sauce, e.g. for our turkey burger
Potatoes (mashed, roasted, or baked)
Steamed vegetables
Rice or pasta dishes
These buffalo chicken bites
Also try homemade Peri Peri Sauce.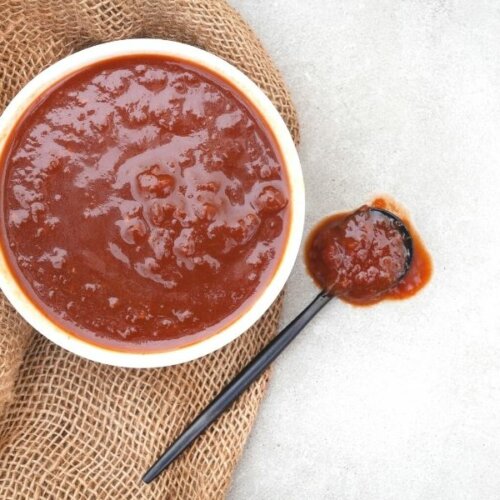 Homemade South African Monkeygland Sauce
Monkeygland sauce is a South African fast food classic. It is a great savoury adding for steaks or burgers, as well as marinades, or dipping sauce.
Ingredients
2

tblsp

oil

1

onion

chopped

2

garlic cloves

chopped

1

red chilli

seeds removed and chopped

125

ml

Worcester Sauce

250

ml

chutney

2

tomatoes

chopped

1

tbsp

tomato paste

45

ml

white wine vinegar

60

g

brown sugar
Instructions
Firstly warm the oil in a pan over a low heat. Fry the chopped onion for 2 minutes, then add garlic and chilli until the onion is soft and slightly browned.

Now pour in the Worcester Sauce, add chutney, chopped tomatoes, tomato paste, vinegar and brown sugar.

Mix well and cook over a low heat until the sauce has reduced down to a jam-like consistency (about 15 to 20 minutes).

Remove from the heat and let the sauce cool down or fill immediately into jars.
Share on Facebook
Share on Twitter
Share by Email
image source: shutterstock.com/Aninka Bongers-Sutherland