English Chocolate Blancmange – a quick treat
This chocolate blancmange recipe without gelatine is super quick and you can hardly go wrong. It is a kind of pudding, Kids and adults love it the same and it can be easily prepared upfront. You can choose the chocolate you prefer, use dark chocoalte for a richer result or white chocolate for a lighter and sweeter dessert.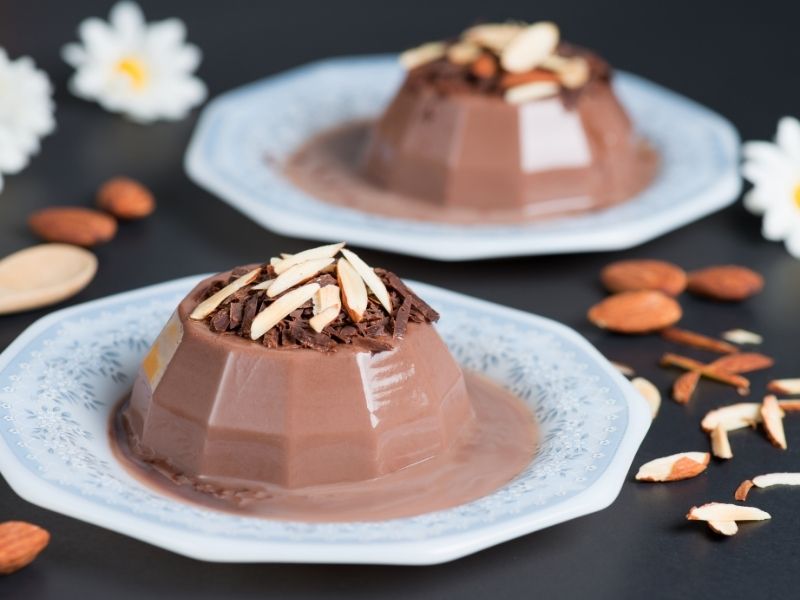 What is blancmange?
Blancmange is a type of dessert, close to custard, with a smooth and creamy texture. In its original French version, it is made with milk, almonds, sugar und gelatine. It is usually white in color, but chocolate blancmange is made with chocolate, therefor of brown colour.
Blancmange is often served as a holiday dessert, and can be found at many restaurants. It is also popular in other countries, such as India, where it is often made with coconut milk and flavored with cardamom.
It's quick, it's rich, it's chocolaty – you don't need nothing more!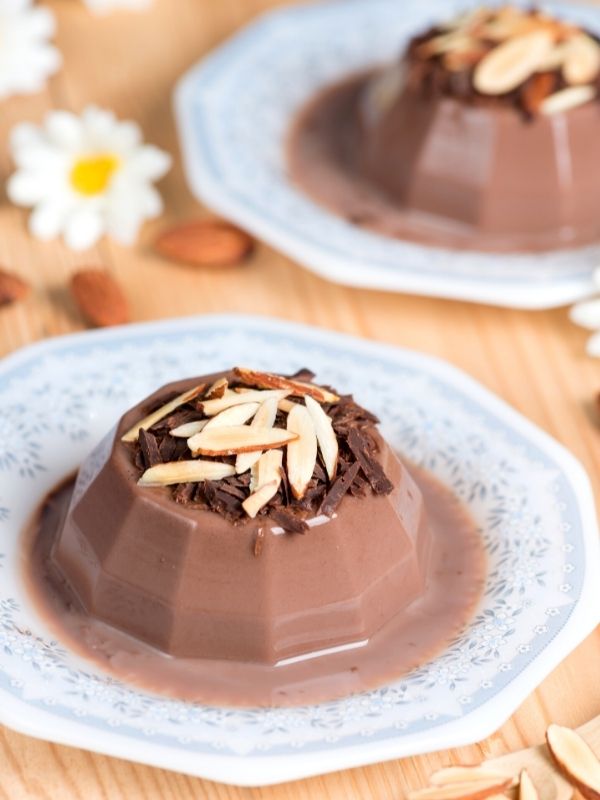 The History of The Blancmange
Blancmange translated is "white dish" and was popular throughout Europe and the Middle East in the Middle Ages. The earliest known recipe for a dish similar to blancmange dates back to the 12th century, though the modern version of the dessert did not appear until the 16th century.
The recipe continued to evolve and today, cornstarch and/or unflavored gelatin are responsible for the distinctive wobble and texture. Thankfully, this modern version of the Blancmange does not include ingredients like chicken or fish gelatin anymore, as it used to!
It's a good example of how recipes are passed down generations and adapted significantly.
Tips on how to make the perfect chocolate blancmange
Make sure the chocolate you use is of good quality. A higher cocoa content will result in a richer tasting blancmange.
Use whole milk for a creamier texture.
Be patient when boiling the milk and whisking the mixture, to avoid any lumps forming.
Allow the blancmange to set in the fridge for a few hours before serving, to allow it to firm up.
Serve with a dollop of cream or some fresh berries.
Fill it into the right moulds to give it the distinctive look.
Turn it into a dessert for grown-ups
If you want to upgrade these little desserts a little, try adding some Cointreau or or Cream liqueur. Or sprinkle some dried pink pepper corns as a topping.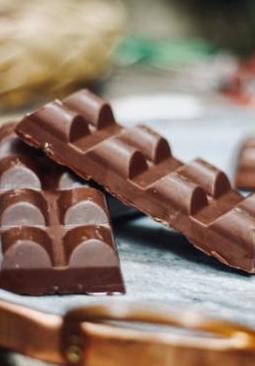 Dessert for kids
When served simply with chocolate, a few shavings of chocolate over the top make it a perfect treat for the kids.
Also try White Chocolate Mousse with Coconut or Chocolate Coconut Mousse.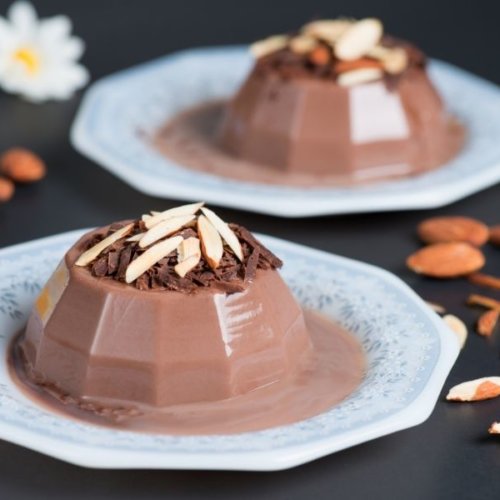 English traditional Chocolate Blancmange
The classiest chocolate blancmange you'll ever eat. Spoil yourself and your loved ones with this wonderful recipe.
Instructions
Sieve the cornflour, nutmeg, cocoa powder, cinnamon and sugar into a bowl. Add about 2 tblsps of the milk to the bowl and mix using a whisk until you have a smooth paste.

Heat the remaining milk in a saucepan until just beginning to boil. Remove from the heat and add to your paste mixture, stirring until well incorporated.

Add your mixture back to the pan and continue to cook on a medium heat, stirring all the time, until the mixture is thick and glossy.

Remove from the heat and cool slightly before pouring into your serving dishes.




Leave to one side or in the fridge for about 2 hours to cool completely before serving.
Nutrition
Serving:
100
g
Calories:
140
kcal
Share on Facebook
Share on Twitter
Share by Email
Last update on 2023-09-27 / Affiliate links / Images from Amazon Product Advertising API