Barbecued Chicken Drumsticks
These delicious barbeque chicken drumsticks make everyone's mouth water. The spicy marinade comes with lots of flavours and makes for a small taste explosion in your mouth. The roasting notes of the grill complete the taste of this perfect summer BBQ chicken recipe.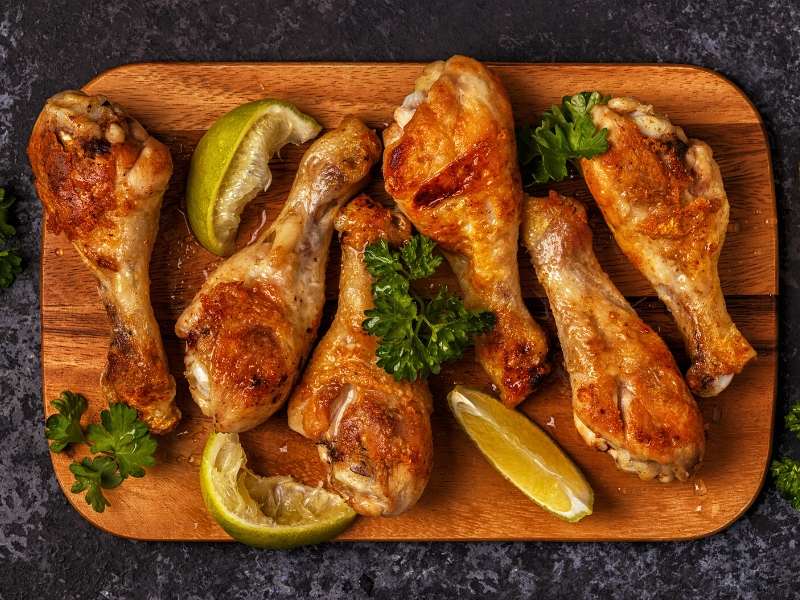 How to buy good chicken
When buying chicken, make sure the packaging is not damaged and the meat is sealed adequately.
Make sure your chicken is not put in with any fresh produce when packing your bags at the supermarket – just in case it does leak.
Keep the chicken as cold as possible on the way home from the supermarket.
Place it in the fridge as soon as you get home and preferably in the coldest part of the fridge which is the bottom shelf.
Try to leave the chicken in the original packaging and always place it in a separate container – again just in case, it does leak.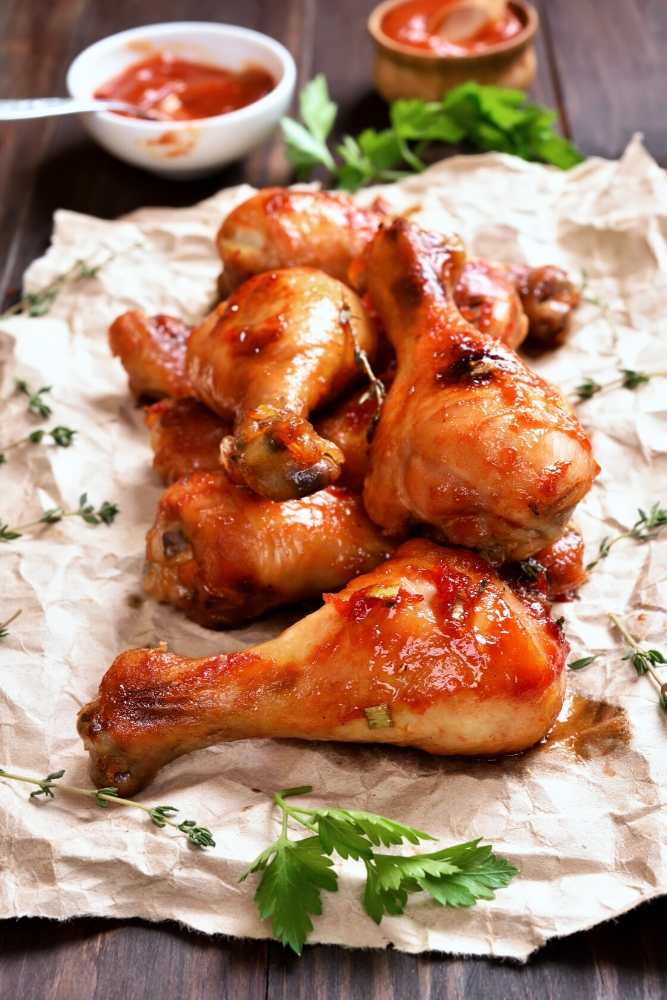 How to hygienically handle chicken when cooking it
If the chicken is frozen, give yourself ample time to defrost it in the fridge – not on your countertop.
Before preparing your chicken, fill your sink with hot soapy water. By doing this it means you don't have to touch your taps to wash your hands.
Cut your packaging and remove your chicken either into your baking dish or on to your chopping board.
Throw any packaging straight in the bin.
Wash any utensils and your hands in the hot soapy water as you go.
If you test your chicken with a skewer and the chicken is not yet cooked, make sure you wash the skewer before using it again. This applies to a basting brush as well.
Follow the instructions for cooking times given on the packaging. There should be no pink meat visible and all juices should run clear when tested with a skewer or knife.
Also try Hungarian Chicken Paprikash, Baked Chicken with Parmesan crust, or our Hearty Chicken Casserole Recipe.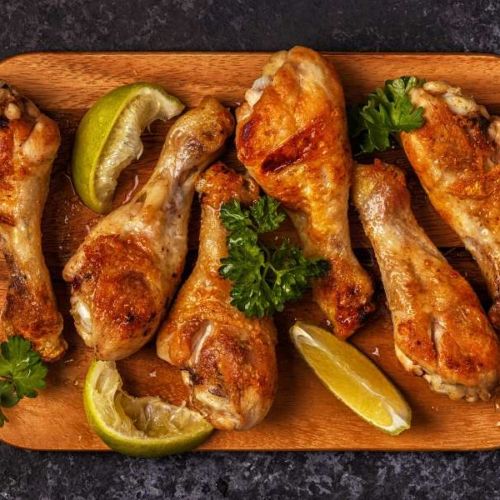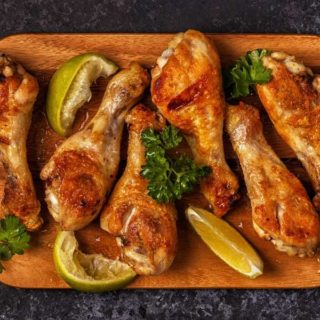 My famous Barbecued Chicken Drumsticks
Drum sticks are popular with young and old. And they are a perfect quick dinner. Our marinade is fingerlicking good! Try our recipe.
Ingredients
8

chicken drumsticks

4

tbsp

red wine vinegar

2

tbsp

tomato puree

2

tbsp

soy sauce

3

tbsp

honey

1

tbsp

Worcestershire sauce

2

garlic cloves

crushed

½

tsp

cayenne pepper
Instructions
Slash the chicken skin 2 – 3 times with a sharp knife.




Place the chicken in a shallow glass container,




Mix the vinegar, tomato puree, soy sauce, honey, Worcestershire Sauce, garlic and cayenne pepper together and pour over the chicken.




Cover with cling wrap and leave to marinate in the refrigerator for about 1 hour.




Cook the drumsticks on a preheated barbecue grill for about 20 – 30 minutes or until all the juices run clear.




Alternatively you can cook the drumsticks in a big pan with a little oil. For best results, cover the pan.
Nutrition
Share on Facebook
Share on Twitter
Share by Email